WeWork's Partner API Solutions
WeWork provides office space, meeting rooms, and event space rentals to our customers. Becoming a WeWork API partner will allow you to build applications and integrations using our APIs to support your customers for workplace needs. Join our partner network to bring WeWork space bookings to your apps and websites.
Why partner with us?
At WeWork we continue to expand our portfolio of inventory to continue being one of the leaders in workspace solutions. By becoming a WeWork API partner, you can leverage our APIs for desk, office, and meeting room bookings to make it a seamless experience for your customers. This will allow you to build applications and integrations while bringing flexible workspace bookings to your website and apps.
APIs to help meet your needs
Hospitality Partnerships
List your conference rooms and event spaces on the WeWork platform
---
Have a big event planned? Add real time data on available WeWork event spaces to accommodate your customers needs
---
List available WeWork meeting rooms and desks on your platform
Real Estate Partnerships
Combine your offerings with WeWork spaces to augment your business
---
List your available space on the WeWork platform
---
List available WeWork offices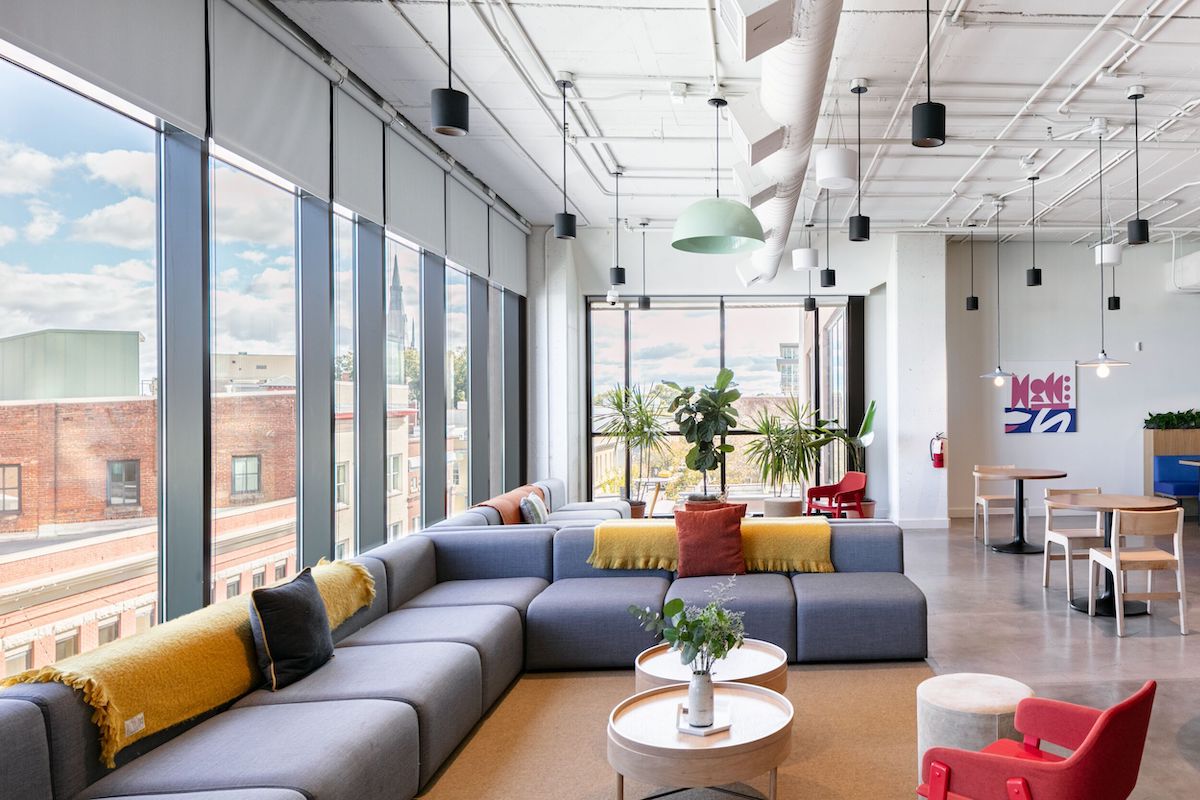 Corporate Partnerships
Enable your employees to discover and book meeting rooms, desks, offices offered by WeWork
---
Offer WeWork All Access membership as one of your perks and help businesses embrace the hybrid work style to provide flexibility to your employees
---
Speed up guest registration at your front desk. Allow members and guests to securely access the building, WiFi and printers using our APIs
Apply to become a WeWork partner today
What do our partners say?
Upflex

"We're thrilled to have partnered with WeWork and integrated with their API. This has allowed us to provide our customers with real-time booking capabilities and access to premium inventory while increasing exposure and usage of WeWork spaces. Being an early partner, we have collaborated together on sharing our inventory with WeWork via API to provide convenient and diverse workspace options to Upflex and WeWork users alike."
– Ginger Dhaliwal, CPO of Upflex

WeWork India

"WeWork API has been instrumental in helping us bring our vision to life. We were able to launch innovative products for WW India and offer our clients a tailored experience thanks to its potent capabilities and easy integration. We appreciate your assistance, WW API, in enabling us to improve people's lives."

Purusothaman Satchithanandam, Director Of Technology Services

WeWork Japan

"The WeWork Partner API has enabled WeWork Japan to create and sell new products. A true testament to a SaaS based approach that ensures hype-localized product with a strong local support while leveraging WWG tech capabilities and functionalities. This end result: a hybrid member product; "Private Access", a trusted product, that now contributes significantly to the bottom line of WeWork Japan."

-Arora Vishal Arun VP of WeWork Japan
Have questions?
Do you offer API integrations?
Do you offer widgets to integrate into partner sites?
Do you offer a White Label solution?
What should I do if I want to propose a different integration?